Meet me and my dolls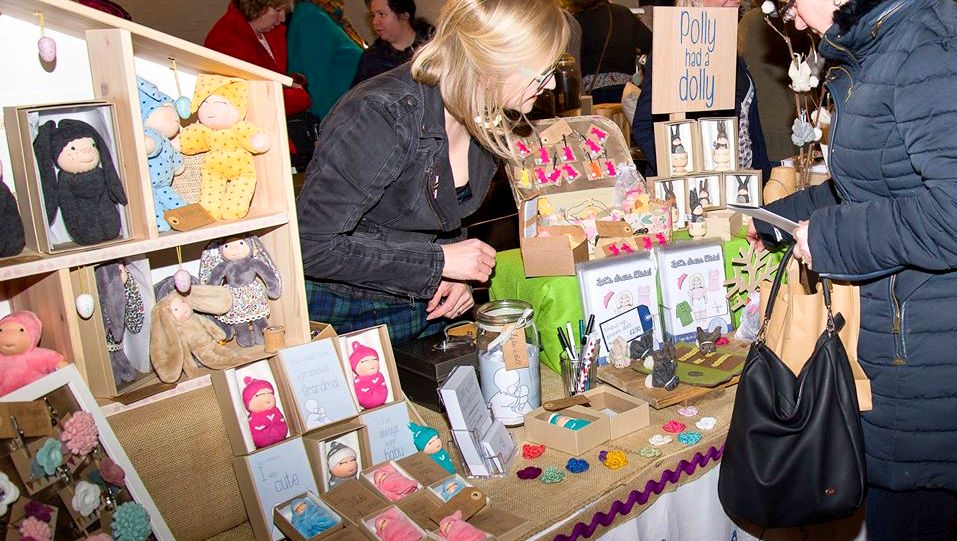 Come along and see my dolls in reality, below are my dates for 2018:
Made by Kent Shop
Opened February 2018 and ongoing
High Street, Staplehurst, TN12 0AN
Made by Kent is a co-operative run emporium with the aim of showcasing the work of local crafts people and local produce. We present a wide range of of handmade items including jewellery, knits, cards, dolls, clothing....the list goes on! Come and sample some delicious local foods and maybe buy a gift or two.
Handmade Mid-Winter Market
17th-18th November 2018
10am to 4 pm
Tithe Barn, Lenham, ME17 2QD
Come on Saturday or Sunday for a day of local handmade treasures and produce. Enjoy a light lunch with tea and cake. Admission £2 per person (children free).
A Magical Advent fair
Saturday 24th November 2018
11 am - 5 pm
Garlinge Green Road, Chartham CT4 5RU
Come and enjoy a magical day of festive activities, stalls stacked high with unique artisan gifts and delicious food at our famous Advent Fair. Activities include: candle dipping, wreath making, puppet plays, a wondrous candle lake, gingerbread decorating, a gnome home, storytelling and music around the fire and as dusk falls, a beautiful lantern parade.